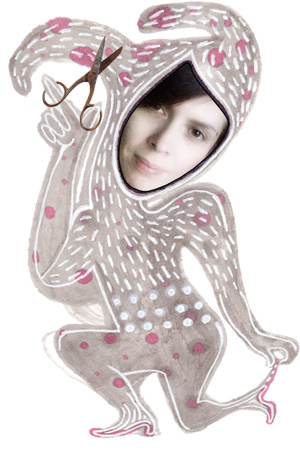 Hello.

I'm Angela, I live in Budapest, Hungary.
Since graduating Fine Arts University (Cluj Napoca, Romania - 2000) I work as a graphic designer and illustrator.
my graphic design portfolio and curriculum vitae here

I also draw all kinds of creatures, emotions, complications, flora, fauna and whatever comes in my mind.
My artworks are available in several online shops as art prints or on various surfaces such as apparel, home decor or tech gear...


my drawings and shops:
Recent works
These artworks and many more are available as wall art or on various surfaces as home decor items, apparel, accessories, or tech gear decoration.
Shops
Get In Touch
Feedback, notes, inspirations are welcome.